Player name:
Sailosi Tagicakibau
Position:
Winger
DOB:
14/11/1982
Weight:
15st 6lbs (98Kg)
Height:
6' 4" (1.93m)
Previous Clubs:
Waikato Chiefs, Taranaki RFC
Honours:
Manu Samoa (capped 9 times), Samoa Sevens, Fiji U-21s
Facts:
Played as fullback in last Autumn's international for Samoa against England. Four of Sailosi's nine caps came in the 2003 Rugby World Cup, in which he scored two tries.
Though he suffered a hairline fracture in his leg on April 30th during a Super 12 match for the Chiefs, Sailosi recovered in time to face the British and Irish Lions for Taranaki in June 2005 (substituted after 40 minutes though).
He played U-21s for Fiji and scored against Ireland U-21s in June 2002.
Trivia:
Sailosi has a Samoan Mother and a Fijian Father, hence the Fijian pronounciation of his surname:
SIGH-LOW-SEE THACK-EE-THACK-EE-BOW
His name was the 'inspiration' for the East Terraces's humourous article on the influx of Pacific Islands players to the Premiership :
http://www.theeastterrace.com/names.asp
Quotes:
"London Irish is an ambitious club and I am delighted to join it at this stage of my career. Playing in a top class back line in what is the best league in world rugby will be a real challenge and will help me develop as a player. I'm really looking forward to playing in the Guinness Premiership and in Europe."
Action images:
http://www.lionsrugby.com/thumbnails/Th ... WS_621.jpg
http://www.manusamoa.com.ws/pict/uruguay/sailosi01.jpg
http://www.rugbyheaven.smh.com.au/ffxIm ... amoa,0.jpg
http://www.taipeitimes.com/images/2005/ ... 15152.jpeg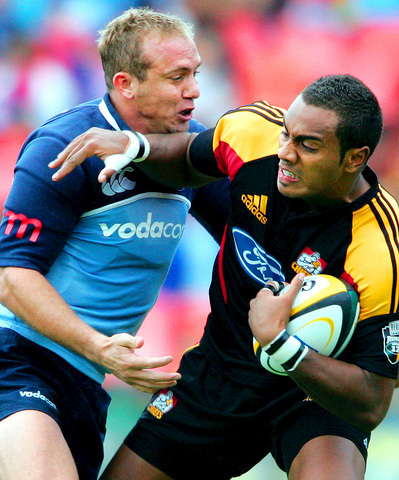 http://www.scrum.com/rugby_photos/galle ... cture4.jpg