Conor O'Shea needs very little introduction, he spent ten years with London Irish as a player, club captain, director of rugby and managing director. He is now Director of the National Academy at the RFU. He kindly answered my questions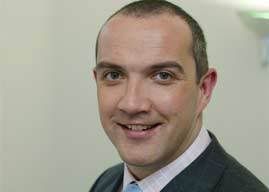 What is your date of birth/place of birth?
21/10/70, Limerick
When/where did you start to play rugby?
Terenure College, Dublin aged 8, in 1978
Did you start out as a Fullback?
No, I was an out half until I was 15, partnering Niall Hogan in the school team
When did join London Irish and how many games did you play?
1995, playing 127 games and scoring 62 tries
How many points did you score in your London Irish days?
62 tries, not sure of my kicking stats to be sure but I have always been gutted not to have broken the average of one try in two games
What brought you to London Irish?
A combination of studying for an MSc in Sports Management and Sir Clive Woodward, that and it was the only place I would ever have set foot in
How did the set up at Lansdowne differ to London Irish?
I played club rugby with Lansdowne and Leinster in Ireland after leaving school. It is hard to state differences as one was amateur at the time and LI was professional from word go
Who did you room with on away matches?
Usually Niall Woods, whether that was for Leinster, Ireland underage sides, LI or Ireland. If he wasn't around it was David Humphreys
What was Sunbury like in your time playing there?
Words cannot describe how much I loved playing in Sunbury, the crowd, the atmosphere, the after match – it was another home
Which ground did you prefer to play on Sunbury, The Stoop or The Madjeski?
I only had one season at the Madejski, so it is hard to compare. I really enjoyed the Stoop, but Sunbury by a mile would be my favourite
What was your favourite away ground?
As above, the Stoop for me – we always seemed to do well there and it was a pretty lucky ground. Kingsholm is a no!!!!!!
What was your most memorable game for Irish and why?
I loved them all, but the Harlequins game in Sunbury in 1996/97 when we won in the last couple of minutes. It wasn't that I managed to score the try it just was a massive turn around from the pasting Quins had given us early in the season and the first time the club had ever beaten them. If you wanted a ground hog day that was it!
Who do you consider was the best player you played with for London Irish and why?
So many, but I am going to say Jarrod Cunningham, not for the obvious reasons. Jarrod taught me more about running lines and vision for the game than any other player. Just watching him glide and find gaps was a pleasure. He was a great house mate and great player and is a great bloke
Who where the characters at London Irish in your time playing?
The main men would have to have been Gary Halpin and Robert Todd. No matter what the game, result or mood those guys would always pick everyone up
Do you still keep in contact with any of your old team mates?
That is the great thing about rugby, your friends are always there and I have so many all over the world it would be wrong not to. At some stage in my life it will be a world tour worth going on
You were with the club at the start of professionalism, how did this affect you?
I knew what I was getting into but always did things on the side, working with AIB in the mornings one year and doing French by night for three years – I think a lot of players need to be more active with their spare time
Sir Clive Woodward's training methods were said to be before his time, how did they differ to Willie Anderson's who replaced him?
Clive just wanted you to play, it wasn't structured but it was a whole lot of fun. Willie was more analytical and a traditionalist, if LI could have kept that as a coaching team with a few judicious signings like the Brendan Venter's and Jarrod's of the world I believe we would be where Leicester and Wasps are now
Dick Best is renowned as a hard task master in your opinion was this true?
Yes, yes and yes but if you worked hard you got your reward and Dick always backed his players to the hilt. I personally had a huge amount of time for Dick and learnt a massive amount from him. Since getting involved on the management side I think it is fair to say I understand his frustration regarding players more now
Do you have a favourite Dick Best story?
There are so many but once we had a court session where everyone had to tell their favourite Dick Best story and we would still be there today, 7 years on, if we hadn't have stopped it. We all left that session the worse for wear
In your opinion which season had the strongest team?
I think I said it a long time ago that if LI had not made so many changes in personnel and coaches they would be the strongest club today by a mile. I know the reasons behind some but not all the changes but at times you have to be strong about the vision and not look at results as the be all and end all. Professional sport is results based but with a small budget you have to build things gradually
What are your memories of the Cup Final?
I think the joy on so many of the supporter's faces and the players like Bish and management like Macker and Paddy L who are always with you and what it meant to them was special and they deserved it more that anyone
Do you miss playing for Irish?
Everyone would like to play forever, my only regret was not retiring on my own terms but it opened up other opportunities and you have to move on
When was the last time you attended a London Irish match?
I go regularly when not watching other games but I tend to go and leave pretty quickly. Macker sorts me out!!
What are your lasting memories of London Irish?
Friendship and togetherness. There were tough times and good times at LI but I wouldn't change a thing. The important thing is that the players I was involved with weren't there for the money because the bigger money was always elsewhere, in tough times that spirit always shone through and there will always be tough times so I hope that spirit is there always and the young fellas from the academy that came through and are playing now would have seen how people had to work for everything and what the club is really about
You were playing for London Irish during the Club/Province/Country problems, where the club fell out with the IRFU. How did this affect you as a player?
Never did because I agree that in the case of a 50:50 decision the IRFU should always go home based. I came to LI with 13 caps and finished with 35 and that would have been more if I hadn't had so many injuries along the way
Where you tempted to return to Ireland to play at this time?
Never once. I had tempting offers in England and France which would have doubled my money but I always believe if you are happy and show loyalty it will get repaid and I was always happy at London Irish
The professional London Irish team is no longer a team for Irish/ Irish descent players, what are your feelings about this?
Time moves on and we have to be competitive, it is a reality that that is the only way you can compete. I hope we continue to see the club nurturing and giving opportunity to our young players and then you will always have that unique spirit
Practically overnight London Irish went from a side full of Irish Internationals, to the league of nations. How did this change the balance of the club?
In a lot of ways it opened everyone's eyes to other styles of play and cultures which is good but we always worked on the basis of self sufficiency and the young guys that Corin and Toby brought through were a long term project, i.e. Armitage, Ojo, Shabbo, Mordt, Geraghty, Kennedy, Paice to name a few – not a bad group and LI to the core
You played for Ireland 35 times, how did it feel to pull on the shirt for the first time?
Words could not describe that feeling which never changed every time I walked in and saw that jersey on the peg
What was your most memorable match?
Ireland beating England in Twickers in 1994
Who do consider was the best player you played with for Ireland?
The best was Keith Wood – BOD only had a few caps before I was put out to pasture but you knew from word go you were in the presence of greatness
Who was your hardest International opponent?
France -and I mean the team!!!
Did you go on any overseas tours with Ireland? If so to where?
South Africa 3 times, Australia twice, New Zealand / Samoa once and various others to the USA/ Italy. Definitely the best part of playing
What was your favourite international away ground?
Parc De Prince - much better than Stade, although the atmosphere in Wembley when we beat Wales was great
Do you wish that you had the opportunity to play in Croke Park?
Yes, but for Kerry!!
Which modern day player would you most liked to play with?
Modern day BOD and any team would be capable of winning, but of guys I didn't play with I'd love to have played with Dan Carter
What other clubs have you played for?
LI was my one club in England and Lansdowne / Leinster in Ireland
Did you win any other honours(Barbarians/Trial/County/Inter-provincial etc)?
I won the interpro championship in Ireland with Leinster and the Leinster Senior Cup with Lansdowne – they don't mean much now but were a big thing back then. Getting the Zurich Premiership Player's Player of the year in 1997/98 was a massive honour because it came from the players. Brendan and I also won the Director of Rugby award jointly in 2002 which was nice as we are and always will be close friends
Who was your biggest influence on your rugby playing career?
My dad
What was your profession before playing rugby?
I did a Commerce degree in Banking and Finance at UCD and a post grad in law before working in Ulster Investment Bank as a credit analyst
Do you feel that today's rugby players play too much rugby?
The top players get pulled all over the place and the youngsters don't play enough but we are addressing these issues
Do you think that the English Premiership should ring-fenced?
There is a long answer to that that would be best placed at a meet the coaches evening in Sunbury!!!!
How difficult did you find the change from player to Managing Director of London Irish?
Not that hard to be honest as I had a huge amount of help from some great people. We all knew things were tight but we achieved a huge amount for the board and had a really hard working group of people
You are now Director of the English National Academy, how is it going?
I think there is a really exciting generation of player surfacing and I am really excited to see how they develop and also making sure the next group is coming through. The players that LI have now are due to the work of Corin and Toby back in 2002-05, everyone has to make sure the next group like are there and LI have some really good young ones at U16 / U17 as well as the likes of Alex Corbisiero and John fisher and that is been replicated around the country
The academy system is now paying dividends with the likes of Shane Geragthy playing International rugby. How satisfying is it seeing your hard work paying off?
Sadly it is not due to my hard work although I would love to claim credit. Everyone works hard within the system. Shane is a product of his school and club in Coventry, his school in Bristol (Colstons), LI and England. Our job is to make the system better so the players coming through have all the skills and personality to be the best they can be. Just a pity Shane's first kicking coach at LI wasn't any good – wait a second that was me!!
What did you say to the England squad before the Croke Park match?
I spoke to them about the history and tradition of the place and I suppose you could say they understand it more now after playing there. I liken it to the 1995 RWC final between SA and NZ in terms of atmosphere, I was very proud to be Irish in Croker
Do you ever envisage London Irish building their own stadium?
The relationship with Reading and Nigel Howe is excellent and it a facility that is second to none but there is no doubt that to really compete and survive any blips in form you need to own your own.
How is the ankle now?
It survives the odd bit of running but not too much – I am stupidly entering a relay marathon in Windsor in a few weeks so that 5 miles will test it